What We Do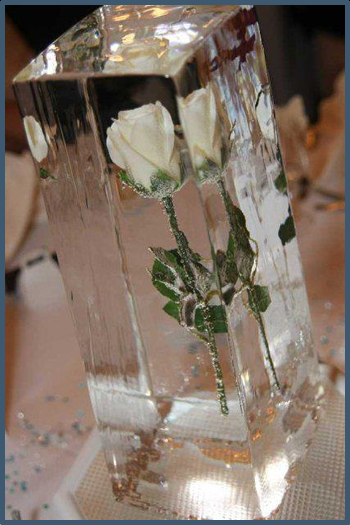 We like to work closely with the client to produce a show stopping centrepiece for their event.
We can create in Ice, a true likeness of a family pet or a specific model of motorbike.
We are able to etch and snow onto the Ice, any logo or lettering.
Also it is possible to 'freeze in' any item that you might like to see on display, lit up and suspended in Ice for the event.


Seating Plan;
Our Increasingly popular 'Seating Plan in Ice' requires your plan to be made up to 70cms tall by 30cms wide then laminated to make it waterproof so we can encase it in Ice.
This is an incredibly long lasting Sculpture due to its size and shape.
We use;
( 'Bangor Colour Copy Shop' 88 High Street Bangor Co.Down 028 9127 0033)


Drinks Luge;
Many of our sculptures can be designed to pour alcohol through. This is called a 'Drinks luge' or a 'Shot Slide' and is a favourite for many bars, night clubs, parties and weddings around the country.


Fancy Ice;
We supply, over sized, long lasting ice cubes, shards of ice for cocktails or ice spheres for spirits.
This ice is unique in appearance as it is crystal clear and slow melting giving a pleasant experience when enjoying an extra special drink.